General Galleries
Here are a few galleries of images from the club.
Some photos of our menu items to get your appetite fired up!
Video
Here are some videos from the club.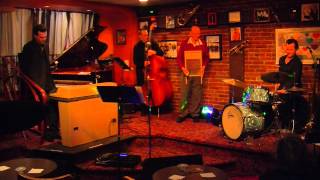 Hermann Nieweler at Hermann's Jazz Club in Victoria, BC. A benefit for the Kidney Foundation
Event Galleries
Here are some galleries from past events. Want to get your photos up here? Add them via LiveVictoria.com
Fun, unconventional music inspired by hip hop, jazz, and funk with a citrus twist. Grapefruit Is Impossible is a group of six who operate under the sa...
8pm doors at 6pm
$20
Reservations close 4 hours prior to show time.
The beautiful sounds of Clarinet and Saxaphone's generated by the Great Al Pease.
8pm doors at 6pm
$15/10
at the door only.
Logos